Y'all are in luck!
Since it's exactly 29 days until my wedding I have decided to speed up my Wedding Belles series and you get two posts in one week.
Having your best friends in your wedding is a blessing, you want the people you can count on the most being by your side on your special day, but you have to remember to thank them for it!
The best part about these gifts is that they don't just have to be for bridesmaids and groomsmen,
some of them can be used for best friend gifts as well!
First, we'll start off with bridesmaids. . .
These make for gorgeous pictures on the big day, and while they aren't really practical for after the wedding-personalized gifts are always a winner!
If you have a certain look planned for your girls on your big day, try to alleviate some of the costs by gifting them the jewelry you want them to wear that day.
This is also something they could wear again, each time remembering the sweet bride that gave them to them!
If you're going on a bachelorette bash to the beach or to a destination wedding, these would be the perfect gifts for your girls!
You can coordinate them to your wedding colors & the girls could break these out every summer and use them over and over again.
Now for the groomsmen. . .

($100 bills optional ;)

These are great because groomsmen want gifts they can use, not just something pretty.
I love the little touch of the embossing, and the fact that it's not too fancy.
Painted Cooler
If you're feeling crafty, bust out the Mod Podge and the sandpaper and paint your groomsmen their own personalized cooler.
This takes a ton of time, a ton of work, and a ton of patience.
But it would be so cool if you were really close to all of your husbands groomsmen!
Plus, it's a gift they would use for every trip to the lake and beach.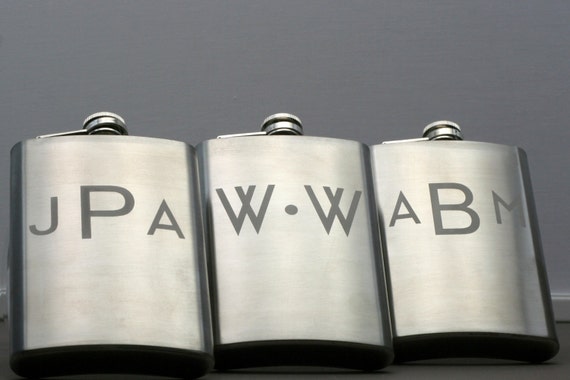 If you've got guys that love to tailgate in your wedding, then these flasks are for them!
You can find these relatively inexpensive on the internet (especially when you buy in bulk!)
Once again, it's something they can use and the personalization is really special.
And for a bonus, I want to show you my very top favorite flower girl and ring bearer gifts!
Flower Girl. . .
Try finding a miniature version of the jewelry you're having your bridesmaids wear.
That way the little bitties won't feel left out!
Also, pro tip-keep it as inexpensive as possible.
The odds of this gift getting lost or broken is high, also if it does last-they'll outgrow it quickly!
Ring Bearer. . .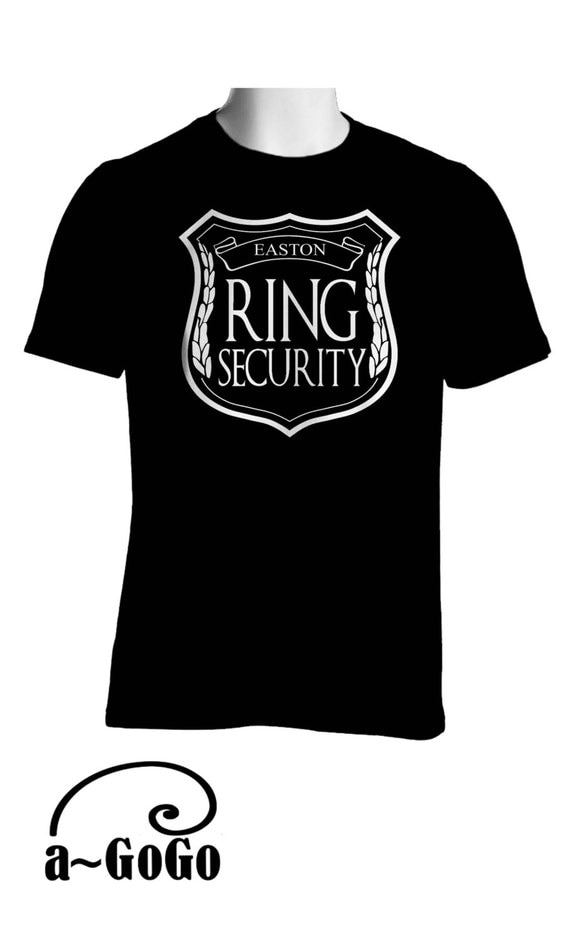 This would be adorable for the ring bearer to wear for the rehearsal dinner.
It's something that he could wear after to play in as well, so bonus points for saving his mama money on play clothes!
I hope y'all didn't mind a double dose of Wedding Belles this week, I'm just getting into crunch time so I'm trying to keep focused on wedding stuff!
Thanks for stopping by, until next time. . .
xoxo,