As sad as I am that summer is coming to a close, it's almost time to face the reality that in two weeks I'll be heading back to my college town to tackle my first semester as part of the Education program. I was kind of dreading the whole "back-to-school" thing until I realized that meant more shopping! I've had my eye on quite a few things in preparation for Fall and although I'm not trying to get rid of Summer by any means, I don't hate the crisp feeling of fall.
So here are just a few things that I'm craving for back to school...tell me what you're wishing for!
The
Live Southern "Alabama" Spirit Jersey
in waterfall blue would be perfect to throw on now with a pair of Norts and my Chacos for my night class & even more perfect to pair with leggings and boots when it's cooler in the fall.
I've always heard if you ever just want to quit your job and travel the world that this is the book to read. As a twenty-something myself, I think this book would be really inspiring.
Do you ever have those mornings when you wake up ten minutes before you're supposed to be in a lecture and your hair is a wreck? (AKA, me every day)
This hat would be a lifesaver; throw your hair up in a ponytail or braid & then just pull it through the back of the cap on your way out the door!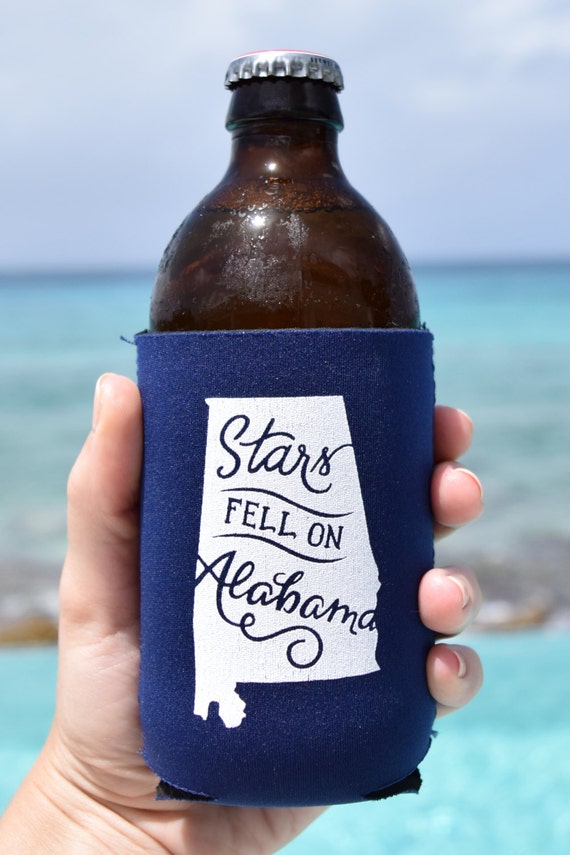 When I first visited this etsy shop, I fell in love with all of her precious state pieces. Check out her shop for the cutest decals, koozies, and framed prints. =)
But back to the koozie, how cute would this be for tailgating on the Plains or even for labor day weekend soaking up the sun one last time on the Gulf.
This long-sleeved tee is a must have for fall and winter down south. From the cute pocket detail on the front, to the inspiring design on the back...I've just gotta have it!
It isn't available on the website right now, but I have it on good authority that they will be restocked in the Fall! And when the time comes to order, use the code KMSSJSU at checkout and you'll be able to get a small discount. =) Click the link above to go check out the site!
Thank y'all so much for reading my Wednesday back-to-school Wishlist!
All the links above are live so feel free to check them out & leave a comment below with what you love, what you hate, or what you're wishing for!
Thanks y'all!
xoxo, SS