I never seem to be able to crank out a monthly favorites post on the first day of the next month, but I honestly have good intentions.
This year is absolutely breezing by & I know the next two months will do the same, it will be New Year's before we know it!
I just have a handful of things that I fell in love with this month & I can't wait to share them with you...so let's get into it.
This is a shameless plug for myself, but this recipe is delicious & easy! It's so yummy to eat on a cool Fall night & I can't wait to make it again now that the weather has actually cooled down.
If you like any kind of YouTube videos that are fashion & beauty related, Kim is my go-to & she should be yours too! She's a fellow KMSS sister and her personality is completely adorable. She is so relate-able & her message at the end of each video is great for all girls & women to remember.
I recently stumbled upon this website while searching for items to feature on the blog & fell head-over-heels in love with it. Basically, it's one of the best fashion resources out there. Not only is there a search feature where you can type in exactly what you're looking for like "fur vest" & many different options from different sites & different price points will come up.
Also, it has a great "offers" and "sale" tab where you can find really awesome deals.
This is a great resource for the upcoming Christmas shopping season!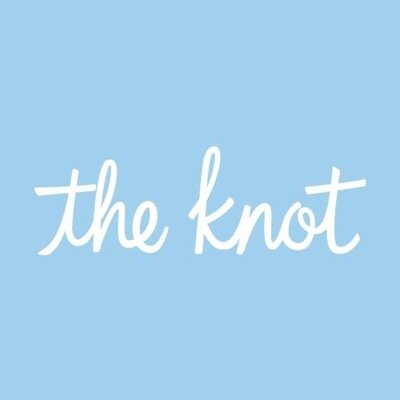 Since becoming engaged, I have been trying to get everything in order & The Knot has become one of my favorite resources for wedding planning. They have a wedding timeline on the website as well as in the magazine & it is so helpful for laying out my wedding to-do list. Plus, the website is perfect for all sorts of wedding inspiration.
When the weather gets cold, my skin gets so dry.
This Yes to Carrots product that I picked up on a whim from Target has been a life-saver.
My face has never felt so soft before & I can't wait to use it all winter.
Plus, it has SPF 15 which is so important to keeping your skin healthy year-round.
She Wants A Cowboy
This song from Dustin Lynch's newest album is one of my favorite songs for the month.
It's so sweet & reminds me of myself, specifically the fact that I love my sweet farmer, C.
My favorite lyric is, "Motorcycles, turbo Porsches, sailboats, Rolls Royces. . .but she likes horses, she wants a cowboy."
Perfect Storm
My last favorite for this month is Brad Paisley's latest single...it is absolutely perfect.
From the moment I heard it, I knew I was going to love it.
I have two favorite lyrics in this song...
1) "She destroys me in that t-shirt & I love her so much it hurts."
2) "If she was a drink, she'd be a single-barreled bourbon on ice, smooth with a kick, a chill & a burn all at the same time."
So. Freakin'. Good.
I hope y'all enjoyed my October Favorites & I hope that y'all have found a few things to enjoy!
Tell me what you were loving last month or leave a link to your favorites post below. :)
Until next time. . .
xoxo,