Y'all, I just panicked a little bit. I just discovered there are only ELEVEN Fridays from now until Christmas. Have you started your Christmas shopping yet, because I know I haven't.
Today, while I know I should be working on a list of things that I need to pick up for others, I couldn't help but throw this out there for those of y'all that will buy me presents (hey, my mom reads this blog-it's worth a shot, right?) & give y'all some inspiration!
I was sent this as a Pin by my cousin because I have two older sisters & honestly this would be a perfect "little present" for all of us to have, since we're all in different places in our lives & so busy-it would keep us all connected.
(I think these would be great for sorority Big/Lil too because she can do them in just Big & Little or just sisters!)
You know you're getting old when you start asking for Home-Keeping things for Christmas, right?
Since I'm such a good Southern girl, I love everything to do with Mason Jars.
These are from World Market & only $5, these would be a great stocking stuffer.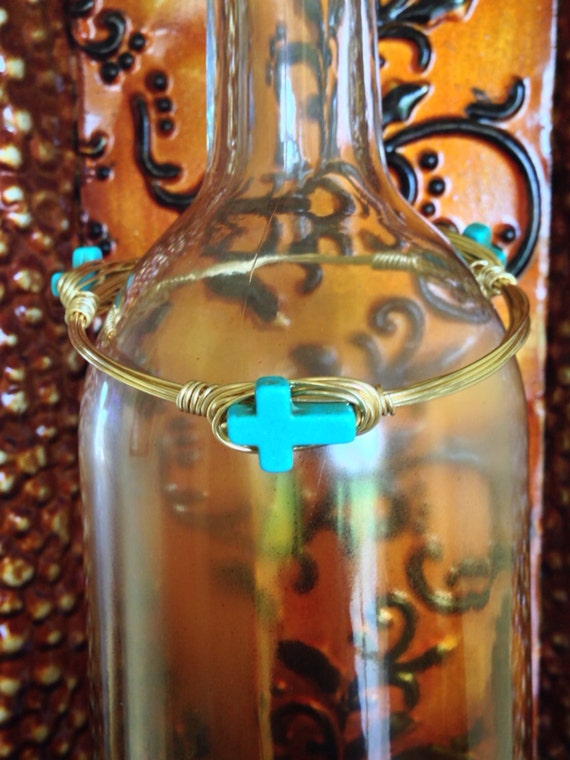 Y'all might be able to tell that I love bracelets (I have a jewelry box that's stuffed to the top with them) but this one is unlike anything I have. The turquoise is so Western & I love the wire wrapping.
It would look amazing stacked, plus it's only $13.50 from
Bronzed Boutique
on Etsy!
I couldn't do a Wish List without wanting another long-sleeved tee.
I don't actually own one from Southern Proper, so this would be a first.
It's called the Six-Pack tee & I think it would be perfect to toss on for class or just to hang out.
The powder-blue color could also be cute to wear under a fleece vest on a chilly night!
We're back to the Mason Jars again. . .
But this cocktail shaker is SO cute, wouldn't it be perfect to feature in my Thirsty Thursday posts?
Even if you didn't use it for mixing drinks, it would be a perfect addition to any counter top as decor.
Kendra Scott also made it onto my Wish List this year with these Skylar earrings in Turquoise.
I've been trying to talk myself out of purchasing these earrings, the whole "You can get them for your birthday, Christmas, Valentine's Day, etc." thing, but if I don't get them for Christmas I may just have to bite the bullet & get them for myself!
$65
here
, but sign up for emails from KS & get 15% off your first online purchase!
Gigi New York is all over the blogging world. I can't visit a blog without seeing it!
I've been craving one of their
Uber Clutches
for
so
long & Stone is the color I can't live without.
Well that's my Christmas Wish List the beginning of my Christmas Wish List, I hope y'all enjoyed it!
Let me know if y'all have any of the products mentioned above, if you're asking for any of the products above, or just what you're wishing for in general!
Until next time. . .
xoxo,